MOTORHOMES
For everyone on tour who still wants to feel like at home: Discover the exclusive motorhomes of eila. and experience a home on four wheels. Thought through down to the last detail, with high quality furnishings and designed for well-being, our mobile homes will astonish you even after a single night.
WELCOME AT HOME

Enter and feel at home: In our exclusive mobile homes and motorhomes you will find all the amenities you are used to from home – and maybe even a little more. Let us surprise you!


LUXURY ON FOUR WHEELS

We don't want you to miss out on your usual standards when on the move. We therefore pay attention to every detail and only use high quality materials both for the interior furnishings and all other components.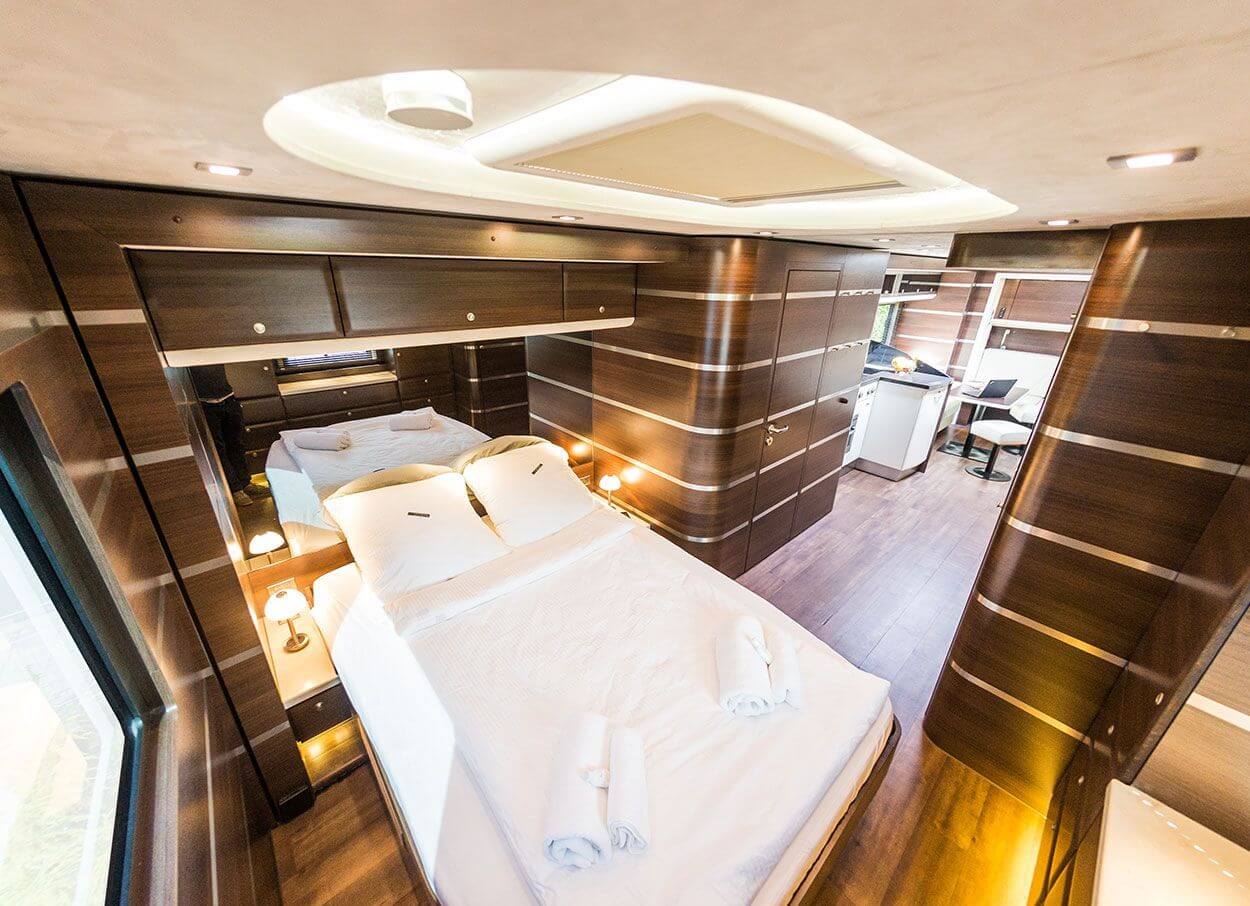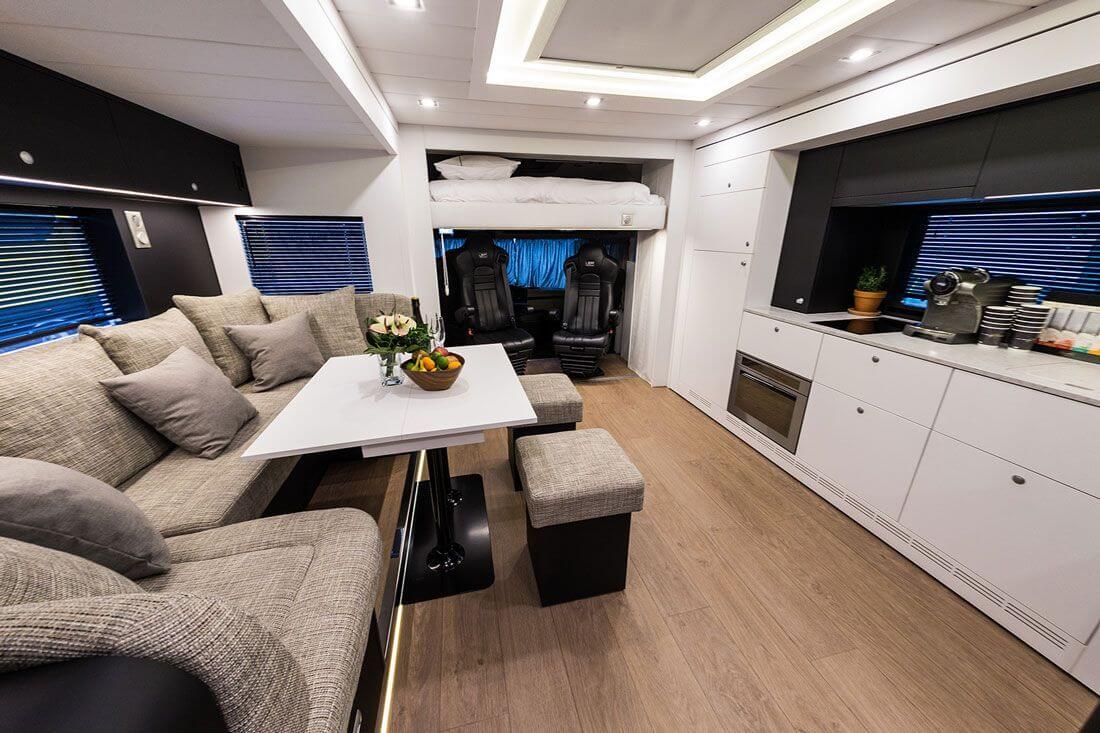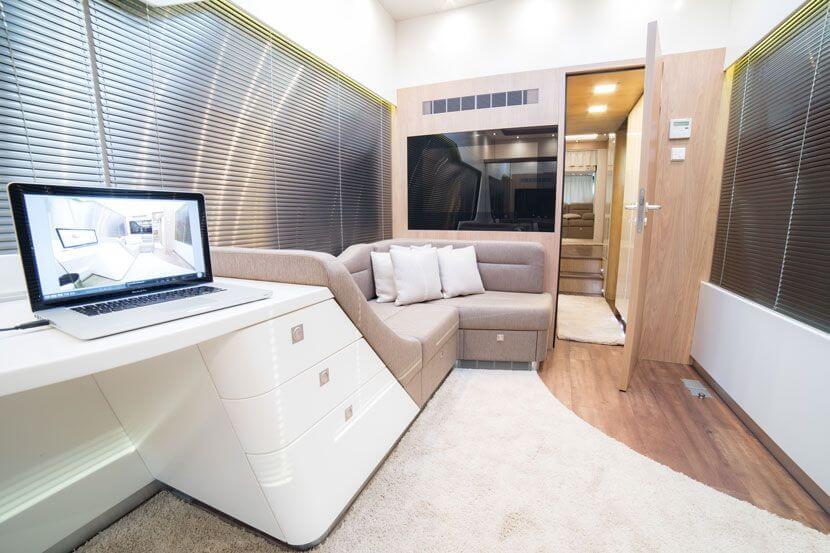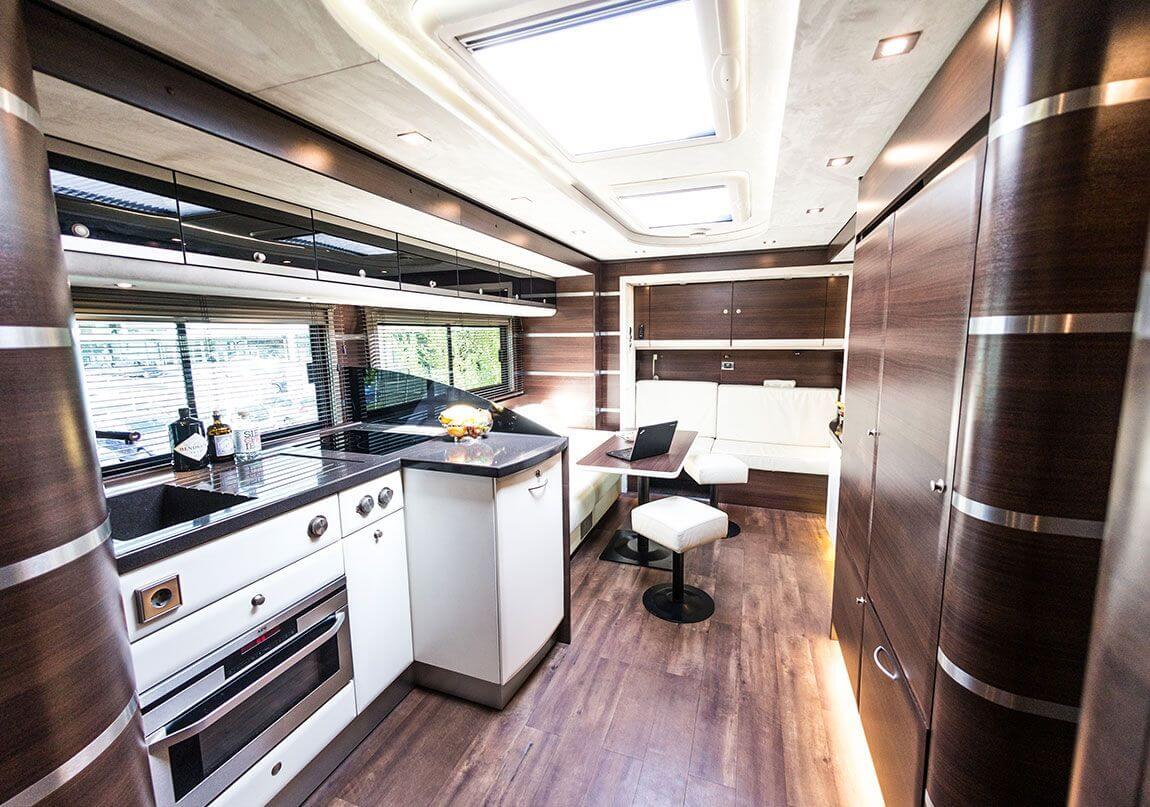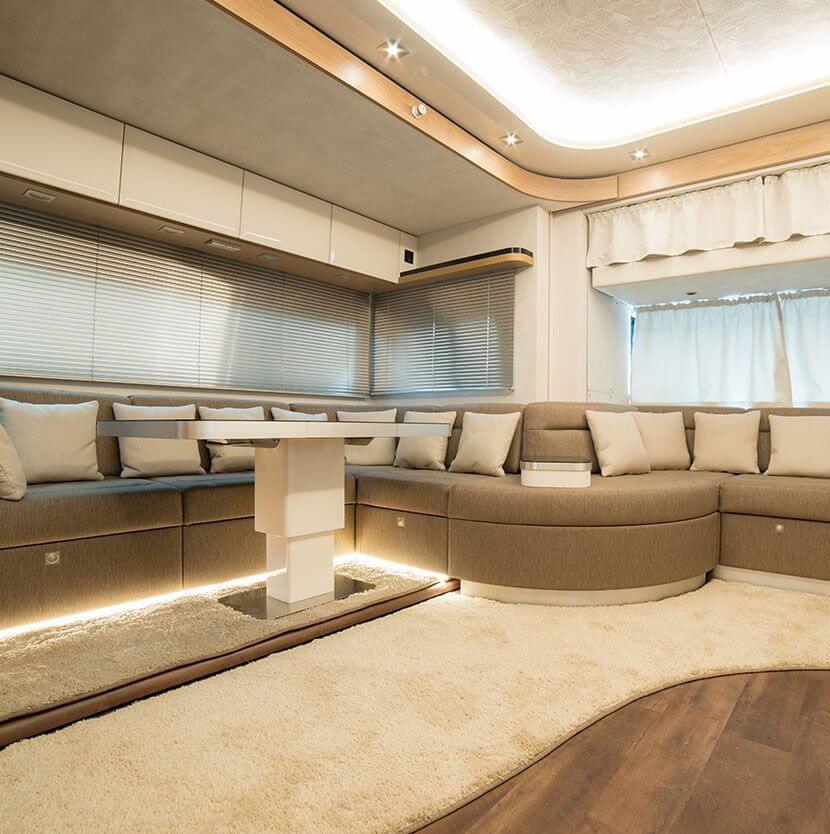 EVERTTHING ON BOARD
In your motorhome you will find everything you need on the move: A high quality, well equipped kitchen and sanitary facilities are standard at eila., and so is the technical sophistication from flat screen to Wi-Fi. Some of our motorhomes have grill stations or beds with a view of the night sky.
The largest choice in Europe
In our
rental park
you will find the largest choice of motorhomes and luxury liners in Europe. Whether an exclusive loft for four people or a team home with 16 beds: eila. has the right vehicle for your requirements.