Airstream Diner
The american design icon among the food trucks.
The legendary trailers from the Airstream brand enchant with their very own charm. Our partner ROKA sells the official new vehicles of the stillproducing cult factory from Jackson Center, Ohio exclusively in Europe. The trailers delivered from there are specially developed for the European market and already meet European quality and safety standard's ex works in terms of chassis and body. The Airstream Diner is a fully equipped kitchen that is not tied to a specific location, which is not only easy to transport, but also an absolute eye-catcher with cult status.
1 - 120 People
14 m²
15 min
Get in touch
advantages at a glance
Eye-catcher
Time-saving
Cost-efficient
Individual configuration
Flexibility
Food quality
Get in touch

Airstream Diner
The legendary trailers of the Airstream brand enchant with their very own charm. Our partner ROKA exclusively distributes in Europe the official new vehicles of the still producing cult factory from Jackson Center/Ohio. The trailers delivered from there are specially developed for the European market and and already meet the usual standards here in terms of chassis and bodywork. From these American design icons and an uncompromisingly high-quality interior design, ROKA creates fantastic food trucks.
From 495,00 €
per day, plus logistics
BASIC VEHICLE

Body manufactured in aluminium monocoque construction. Planked on the outside and inside with aluminium, clear-coated and insulated with 40 mm glass wool. Chassis, axle and drawbar comply with European specifications.
EQUIPMENT
Interior in wood with stainless steel output
Modular cooking unit with 6 burners
Electric deep fryer with 2 basins
Exhaust bonnet with 2 motors, control unit and lighting
Electric bain-marie
2 refrigerators with stainless steel front
Tall refrigerator with glass door
Deep freezer with stainless steel front
Double sink with hot water heater (3 litres)
Glass sneeze guard on serving side
Chalkboard above exhaust hood
Lighting: 2 metal steam radiators in the shelf, 3 LED spotlights á 12 Watt, 20 LED recessed spotlights á 5 Watt in the ceiling
Gas cabinet for two 11 kg gas bottles
TÜV approval and certificate
TECHNICAL DATA
Dimensions
Overall length: 8200 mm
Body length: 6800 mm
Body width: 2500 mm
Width open: 3500 mm
Weights Unladen weight: approx. 2,200 kg
Gross vehicle weight: 2,680 kg
Trailer load: 0 - 150 kg
Connection: 400 V / 32 A & 2x 11kg gas
Full-Service by eila
We not only rent, we take care of everything you want. From transport to set-up and dismantling to location support, everything can be booked full-service from one source at eila. Your advantages: Only one contact person who solves all your problems!
Logistics and transport
Assembly and disassembly service
Individual configuration
Permission processing
Branding
Security service
Get in touch
These companies have already rented our vehicles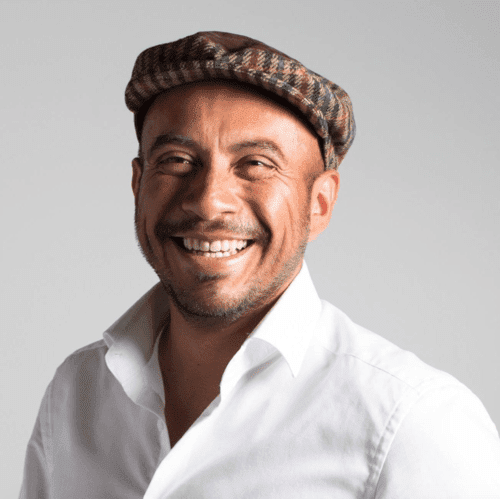 Edgar
Bork
Gewinner von Karawane der Köche
Die Fahrzeuge und Eventküchen von eila sind wirklich super durchdacht und es macht Spaß darin zu kochen. Bei diesem Fahrzeug gefällt mir sehr, dass ich die Möglichkeit habe, es von Auftrag zu Auftrag individuell auszustatten."
About eila
Largest rental park in Europe
With 1000+ satisfied customers worldwide
frequently asked questions

Can a motorhome replace a hotel room?
As you eliminate travel time and get to enjoy a well-appointed space, an eila motorhome is already a step ahead of a hotel room. In our additional full-service package, with concierge and room service, we also offer you all the amenities you are used to from a hotel.
Is it possible to have the units custom branded?
All our models can be given individual branding. In addition to the units themselves, we are happy to work with you to develop a marketing concept and design the interior to your specifications.
Are the services offered in comliance with coronavirus regulations?
Of course. On request, we will develop a regulation-compliant and comprehensive hygiene concept that is perfectly tailored to your event. For example, in terms of room plans, hygiene measures, disinfection stations, etc.
Can the units and services also be booked individually and independently of each other?
You can book each of our services individually. We always tailor our service package to the individual needs of our customers, because this is the only way we can guarantee the perfect service for you.
Can I book for 2b2 events in quick succession?
Our fleet comprises more than 70 vehicles and is the largest in Europe for event and promotional vehicles. We are therefore able to have our vehicles at several locations simultaneously at any time.
What exactly does the eila full service entail?
Our professional team will take care of everything you would like us to manage. From planning and implementation to transport and personnel – we can offer you the perfect service package for your needs. In doing so, we always work closely with our customers.
What will this unit cost me if I want to hire it?
Please visit our website for a detailed overview of the rental prices of our different models. If you have any specific questions, please feel free to contact our team at any time. Then we can put together an individual offer for you.
What exactly does hospitality mean?
Our hospitality units each are a mobile restaurant, with a fully equipped kitchen, guest area, bar and lounge. They come in a wide variety of designs and sizes. In addition, they are flexible and can be set up and dismantled at any time.