Contrailer
INDUSTRIAL DESIGN WITH MAXIMUM EFFICIENCY.
The Contrailer is the perfect combination of sea container and food truck. Thanks to the built-in chassis and a hydraulic lowering system, the container can be transported quickly and easily and set up almost anywhere without any problems. The unique industrial design and the extensive and customizable full equipment make the Contrailer the perfect kitchen unit for your event.
1 - 150 People
16 m²
15 min
Get in touch
Advantages at a glance
Industrial design
Fast assembly & disassembly
Location-independent
Low personnel & transport effort
Individual configuration
Food quality
Get in touch

Contrailer
Sea containers are much sought-after in mobile catering - but as ingeniously simple as the handling in the world's ports of the world, it is not so for a caterer with changing events - he usually lacks a crane, forklift or truck. crane, forklift or truck. The CONTRAILER is the solution. We have given the popular maritime container a a real chassis and a hydraulic lowering system. This makes it a trailer during transport and after lowering it at its destination it looks like a container.
From 395,00 €
per day, plus logistics
THE BEST OF BOTH WORLDS
Sea containers are in demand in mobile catering - but as ingeniously simple as the handling may be in the cargo ports of the world, it is not for a caterer with changing events - he usually lacks a crane, forklift or truck. The CONTRAILER is the solution. We have given the popular sea container a real chassis and a hydraulic lowering. So it is a trailer during the transport and after the lowering at the destination visually a container.
VEHICLE
Steel frame construction with uninsulated trapezoidal sheet metal
Output flap on long side with aluminium bar board (foldable)
Entrance door in side wall
Sea container doors in rear
Lighting: 3 LED panels
TECHNICAL DATA DIMENSIONS
Overall length: 7558 mm
Body length: 6058 mm
Width: 2475 mm
Width open: 3800 mm
Height lowered: 2665 mm
Height ready to drive: 2875 mm
Permissible total weight: 3,500 kg
Electric power supply: 400 V / 32 A
Gas: 3 x 11 kg gas bottles
Water: tank system
BASIC EQUIPMENT
Stainless steel gas grill with 4 grilling zones
Gas double fryer
Electric frying basin
Stainless steel extractor bonnet with flame protection filter
Freezer, 337 litres capacity
1 x under-counter refrigerator, 142 litres capacity each
1 x refrigerator, outside chrome steel, with glass door
Double sink incl. mixer tap
Loading station, table-top, 5 x GN 1/3
Multi-tub for bread rolls
Electric bain-marie, GN 1/1
Full-Service by eila
We not only rent, we take care of everything you want. From transport to set-up and dismantling to location support, everything can be booked full-service from one source at eila. Your advantages: Only one contact person who solves all your problems!
Logistics and transport
Assembly and disassembly service
Individual configuration
Permission processing
Branding
Security service
Get in touch
These companies have already rented our vehicles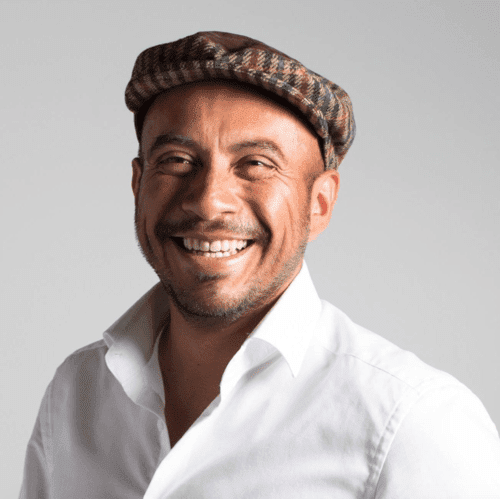 Edgar
Bork
Winner of Caravan of Chefs
The vehicles and event kitchens from eila are really well thought out and it's fun to cook in them. With this vehicle, I really like the fact that I can customize it from order to order."
About eila
Largest rental park in Europe
With 1000+ satisfied customers worldwide
frequently asked questions

Is it possible to have the units custom branded?
All our models can be given individual branding. In addition to the units themselves, we are happy to work with you to develop a marketing concept and design the interior to your specifications.
Are the services offered in comliance with coronavirus regulations?
Of course. On request, we will develop a regulation-compliant and comprehensive hygiene concept that is perfectly tailored to your event. For example, in terms of room plans, hygiene measures, disinfection stations, etc.
Can the units and services also be booked individually and independently of each other?
You can book each of our services individually. We always tailor our service package to the individual needs of our customers, because this is the only way we can guarantee the perfect service for you.
Can I book for 2b2 events in quick succession?
Our fleet comprises more than 70 vehicles and is the largest in Europe for event and promotional vehicles. We are therefore able to have our vehicles at several locations simultaneously at any time.
What exactly does the eila full service entail?
Our professional team will take care of everything you would like us to manage. From planning and implementation to transport and personnel – we can offer you the perfect service package for your needs. In doing so, we always work closely with our customers.
What will this unit cost me if I want to hire it?
Please visit our website for a detailed overview of the rental prices of our different models. If you have any specific questions, please feel free to contact our team at any time. Then we can put together an individual offer for you.
What exactly does hospitality mean?
Our hospitality units each are a mobile restaurant, with a fully equipped kitchen, guest area, bar and lounge. They come in a wide variety of designs and sizes. In addition, they are flexible and can be set up and dismantled at any time.