Expandable Hybrid - Promo
FUNCTIONAL AND UNIQUE DESIGN COMBINATION.
The Expandable Trailer Hybrid combines a unique design with maximum functionality. Quick and easy set-up, movable with conventional trucks and the option of moving the trailer vertically close to the ground – this creates ultimate accessibility at the push of a button. All trailers can be set up quickly by one person in less than 20 minutes. With the Expandable Trailer Hybrid you are guaranteed to have the perfect mobile solution for every presentation.
10 - 80 People
62 m²
from 20 min
Get in touch
advantages at a glance
Representative appearance
Time-saving
Cost-efficient
Individual configuration
Security
Environmentally friendly & sustainable
Get in touch

Expandable Hybrid - Promo
From 1.490,00 €
per day, plus logistics
FLEXIBLE SPACE DESIGN

The Expandable Hybrid Trailer has been specially designed for use in situations where a low step height is required. After removal and installation, the chassis is only 35 cm above the floor. Equipped with a glass wall and sliding doors, it offers a space flooded with light and easily accessible from all sides. The features of both the Expandable Trailer and the Expendables Container are incorporated into the design of the hybrid, making it unique on the market.
GROUND LEVEL AND SAFE ACCESS

The expandable trailer with an overall length of 12.5 m is specially equipped with a storage space in which the axle assembly can be stored out of sight after installation. All elements can thus be fully integrated into the interior of the trailer. This creates a generous feeling of space and an exceptional ambience.
HYBRID TRAILER - EASY AND QUICK TO START

The expandable Hybrid Trailer combines the best of both worlds. It convinces with its simple and quick set-up, is transportable with a conventional truck and can be moved vertically close to the ground. This creates an all-round barrier-free access within minutes at the push of a button . The Expandable Trailer offers you a high degree of flexibility with its wide range of uses and functions. With the Expandable Hybrid Trailer, you are guaranteed the perfect mobile solution for every occasion.
EQUIPMENT
Hydraulic legs, folding shelves and sliding walls
Premium glazing on one side right
Electric sliding doors
Front door flap
Solid front & rear entrance doors
LG air conditioning, capacity of 10 kWh
Dark grey PVC flooring
Telephone exchange (6 groups)
Shore power socket for connection to mains supply
RGB LED strips for multi-coloured lighting options
65 inch television
Full-Service by eila
We not only rent, we take care of everything you want. From transport to set-up and dismantling to location support, everything can be booked full-service from one source at eila. Your advantages: Only one contact person who solves all your problems!
Logistics and transport
Assembly and disassembly service
Individual configuration
Permission processing
Branding
Security service
Get in touch
EXPANDABLE HYBRID PROMO in action
These companies have already rented our vehicles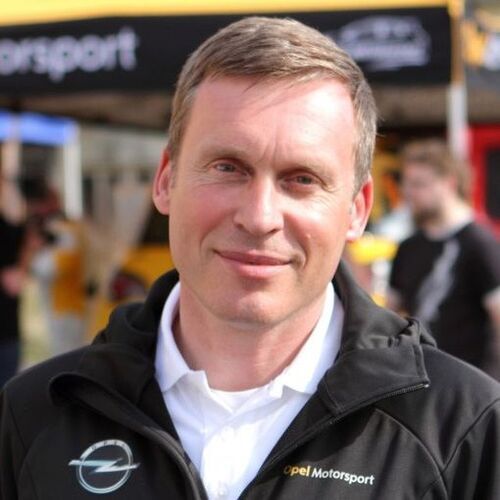 Jörg
Schrott
Direktor Opel Motorsport
Die Hospitality ist der zentrale Mittelpunkt des Events, das Herz der Opel-Rallye Familie. Und das funktioniert nur, wenn man sich wohl fühlt. eila events garantiert das – mit starkem Service und tollen Menschen."
About eila
Largest rental park in Europe
With 1000+ satisfied customers worldwide
frequently asked questions

Can a motorhome replace a hotel room?
As you eliminate travel time and get to enjoy a well-appointed space, an eila motorhome is already a step ahead of a hotel room. In our additional full-service package, with concierge and room service, we also offer you all the amenities you are used to from a hotel.
Is it possible to have the units custom branded?
All our models can be given individual branding. In addition to the units themselves, we are happy to work with you to develop a marketing concept and design the interior to your specifications.
Are the services offered in comliance with coronavirus regulations?
Of course. On request, we will develop a regulation-compliant and comprehensive hygiene concept that is perfectly tailored to your event. For example, in terms of room plans, hygiene measures, disinfection stations, etc.
Can the units and services also be booked individually and independently of each other?
You can book each of our services individually. We always tailor our service package to the individual needs of our customers, because this is the only way we can guarantee the perfect service for you.
Can I book for 2b2 events in quick succession?
Our fleet comprises more than 70 vehicles and is the largest in Europe for event and promotional vehicles. We are therefore able to have our vehicles at several locations simultaneously at any time.
What exactly does the eila full service entail?
Our professional team will take care of everything you would like us to manage. From planning and implementation to transport and personnel – we can offer you the perfect service package for your needs. In doing so, we always work closely with our customers.
What will this unit cost me if I want to hire it?
Please visit our website for a detailed overview of the rental prices of our different models. If you have any specific questions, please feel free to contact our team at any time. Then we can put together an individual offer for you.
What exactly does hospitality mean?
Our hospitality units each are a mobile restaurant, with a fully equipped kitchen, guest area, bar and lounge. They come in a wide variety of designs and sizes. In addition, they are flexible and can be set up and dismantled at any time.