Futuria Sports & Spa
UNIQUE LUXURY UNIT WITH ROOF TERRACE, WHIRLPOOL AND GARAGE.
Innovative design, the latest technologies and great luxury and comfort – the Futuria Sports & Spa is a unique hospitality concept that not only impresses with its high-quality equipment, but also with its versatility. This unique luxury unit with roof terrace, whirlpool and vehicle garage is guaranteed to be the eye-catcher at every event. The Futuria Sports & Spa offers a generous amount of space, extensive equipment and that certain wow factor.
Get in touch
advantages at a glance
Prestigious appearance
High quality Equipment
Individual configuration
Security
Unlimited space
Time-saving
Get in touch

Futuria Sports & Spa
The Futuria Sports & Spa is a mobile event location for race tracks or at your events. It is designed for a fast, representative and cost-efficient deployment for our clients with high standards.
From 2.490 €
per day, plus logistics
tent & Terrace
middle counter
14 x table stainless steel
32 x wood shallow chair white
1 x PS4 corner
2 x fridge
1 x decoration
4 x seating cube
2 x lounge table
3 x table stainless steel
12 x wooden chair white
STRUcture & Technology
7 x 10 m tent
glass sliding door
wood floor
LED light system
2 x flat screen
WiFi (optional)
Sat TV (optional)
PlayStation 4
PRIVATE LOUNGE
washbin
air conditioning
suite 10 persons
fridge, microwave
coffee machine, boiler
sideboard, flush
whirlpool integrated
yacht floor
solar panel
SAT-connection
suite
2 x single bed
1 x double bed
REQUIREMENTS
| | |
| --- | --- |
| DIMENSIONS | 15 x 10m |
| POWER | 3 x 32A |
Full-Service by eila
We not only rent, we take care of everything you want. From transport to set-up and dismantling to location support, everything can be booked full-service from one source at eila. Your advantages: Only one contact person who solves all your problems!
Logistics and transport
Assembly and disassembly service
Individual configuration
Permission processing
Branding
Security service
Get in touch
Futuria sports & spa in action
These companies have already rented our vehicles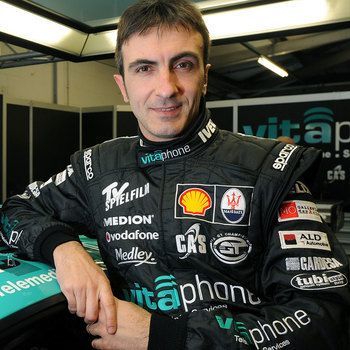 Andrea
Bertolini
Race driver | Italien
Seit vielen Jahren freue ich mich immer wieder auf euch. Es wird immer alles super veranstaltet und egal wo wir uns auf der Welt befinden mögen, fühle ich mich bei euch immer daheim!
About eila
Largest rental park in Europe
With 1000+ satisfied customers worldwide
frequently asked questions

Can a motorhome replace a hotel room?
As you eliminate travel time and get to enjoy a well-appointed space, an eila motorhome is already a step ahead of a hotel room. In our additional full-service package, with concierge and room service, we also offer you all the amenities you are used to from a hotel.
Is it possible to have the units custom branded?
All our models can be given individual branding. In addition to the units themselves, we are happy to work with you to develop a marketing concept and design the interior to your specifications.
Are the services offered in comliance with coronavirus regulations?
Of course. On request, we will develop a regulation-compliant and comprehensive hygiene concept that is perfectly tailored to your event. For example, in terms of room plans, hygiene measures, disinfection stations, etc.
Can the units and services also be booked individually and independently of each other?
You can book each of our services individually. We always tailor our service package to the individual needs of our customers, because this is the only way we can guarantee the perfect service for you.
Can I book for 2b2 events in quick succession?
Our fleet comprises more than 70 vehicles and is the largest in Europe for event and promotional vehicles. We are therefore able to have our vehicles at several locations simultaneously at any time.
What exactly does the eila full service entail?
Our professional team will take care of everything you would like us to manage. From planning and implementation to transport and personnel – we can offer you the perfect service package for your needs. In doing so, we always work closely with our customers.
What will this unit cost me if I want to hire it?
Please visit our website for a detailed overview of the rental prices of our different models. If you have any specific questions, please feel free to contact our team at any time. Then we can put together an individual offer for you.
What exactly does hospitality mean?
Our hospitality units each are a mobile restaurant, with a fully equipped kitchen, guest area, bar and lounge. They come in a wide variety of designs and sizes. In addition, they are flexible and can be set up and dismantled at any time.