Ketterer Exclusive Sport & Business 2
HANDCRAFTED ALUMINIUM BODY AND MAN CHASSIS.
The Ketterer Sports & Business is characterised by a handcrafted aluminium body with a fully insulated, tinted original Ketterer window strip. With its perfectly shaped appearance and its luxurious interior, it leaves nothing to be desired in terms of travel comfort. Visionary design, an innovative room concept and a high level of craftsmanship make the Ketterer Sports & Business a luxury liner among motorhomes.
Get in touch
advantages at a glance
Transport service
Time-saving
High-quality gastro kitchen
Flexibility
Representative appearance
Security
Get in touch

KETTERER EXCLUSIVE SPORTS & BUSINESS 2
The Ketterer EXCLUSIVE SPORTS & BUSINESS features a handmade aluminium body with vollisolidly tinted original Keetterer window band. The unique design gives the vehicle a unique selling point among the engine homes.
From 1.390 €
per day, plus logistics
LIVING AREA
great lounge group
exclusive table
great hydraulic master bed
generous kitchenette
electric aluminium blinds
blanket with LED lighting
indirect night lights
big mirror in the hall
design-high color carbet
40' TV device behind the glass wall
Sat-Annex– digital
bose sound system
playstation
air conditioner
kitchen equipment
fridge and freezer 223l
microwave/grill combination
induction cooker with 2 cooking plates
flush in mineral fabrics integrated
integrated dishwasher
great apothecary cabinet
bathroom
shower cup in the ground just let in with invisible
water drain
shower area with fixed glass separation in
closed version
ceramic toilet
washing table with large sink in mineral
illuminated wall mirror with storage roofs
floor heating
starry sky
built-in safe with number code
bed above the bathroom with MEGA POP-UP
access to the hall
cold foam comfort mattress
heating and air conditioning
230V socket
shelves
air conditioner
Full-Service by eila
We not only rent, we take care of everything you want. From transport to set-up and dismantling to location support, everything can be booked full-service from one source at eila. Your advantages: Only one contact person who solves all your problems!
Logistics and transport
Assembly and disassembly service
Individual configuration
Permission processing
Branding
Security service
Get in touch
These companies have already rented our vehicles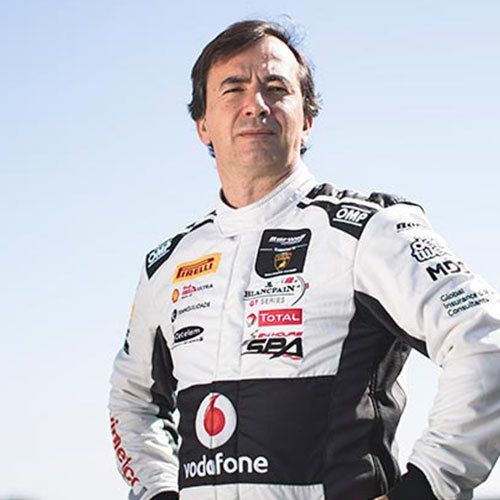 Miguel
Ramos
Race driver | Portugal
I can only say: Superb and outstanding environment and service.
About eila
Largest rental park in Europe
With 1000+ satisfied customers worldwide
frequently asked questions

Can a motorhome replace a hotel room?
As you eliminate travel time and get to enjoy a well-appointed space, an eila motorhome is already a step ahead of a hotel room. In our additional full-service package, with concierge and room service, we also offer you all the amenities you are used to from a hotel.
Is it possible to have the units custom branded?
All our models can be given individual branding. In addition to the units themselves, we are happy to work with you to develop a marketing concept and design the interior to your specifications.
Are the services offered in comliance with coronavirus regulations?
Of course. On request, we will develop a regulation-compliant and comprehensive hygiene concept that is perfectly tailored to your event. For example, in terms of room plans, hygiene measures, disinfection stations, etc.
Can the units and services also be booked individually and independently of each other?
You can book each of our services individually. We always tailor our service package to the individual needs of our customers, because this is the only way we can guarantee the perfect service for you.
Can I book for 2b2 events in quick succession?
Our fleet comprises more than 70 vehicles and is the largest in Europe for event and promotional vehicles. We are therefore able to have our vehicles at several locations simultaneously at any time.
What exactly does the eila full service entail?
Our professional team will take care of everything you would like us to manage. From planning and implementation to transport and personnel – we can offer you the perfect service package for your needs. In doing so, we always work closely with our customers.
What will this unit cost me if I want to hire it?
Please visit our website for a detailed overview of the rental prices of our different models. If you have any specific questions, please feel free to contact our team at any time. Then we can put together an individual offer for you.
What exactly does hospitality mean?
Our hospitality units each are a mobile restaurant, with a fully equipped kitchen, guest area, bar and lounge. They come in a wide variety of designs and sizes. In addition, they are flexible and can be set up and dismantled at any time.