eila easy tourer exclusive
INDIVIDUAL SIZE ADJUSTMENT DEPENDING ON THE NUMBER OF GUESTS AND SPACE AVAILABLE.
The EILA EASY TOURER - EXCLUSIVE allows you to create a cost-efficient as well as representative appearance for your event. The unit features a unique modular system and can be customized within a very short time. Whether it's branding, size or interior design, the eila Easy Tourer Exclusive can be perfectly adapted to your needs and your event. This patented all-in-one hospitality tent concept offers maximum cost efficiency and spatial scalability.
10 - 120 People
125 m²
6 hours
Get in touch
Advantages at a glance
Fast assembly & disassembly
Failure protection & insurance
Flexible size adjustment
Individual configuration
Unlimited space
Representative appearance
Get in touch
eila easy tourer exclusive medium
The "eila easy tourer - exclusive" is an upgrade of the "eila easy tourer - basic" and offers more space and more luxury than the basic model.
From 990 €
per day, plus logistics
TENT
75 sqm extension tent in U-shape
Sliding glass door
Carpet or wooden floor
LED lightsystem
6 x counter 190 x 40 x 105 cm
Live buffet station
Bistro tables
Wood shell chairs white
1 x display refrigerator deep
1 x Decoration
Lounge-area
Terrace, wooden floor, tensators
kitchen
Dishwasher
Wash basin
Gas stove (4 flames) with oven
Deep fryer
Tilt frying pan
Noodle cooker
Extractor hood
Built-in cupboards
Professional fridge with 2 doors
Info monitor
Drawbridge over drawbar
Gas and electric installation
TECHNOLOGY
5 x flat screen TV
WiFi (optional)
Sat TV (optional)
REQUIREMENTS
| | |
| --- | --- |
| DIMENSIONS | 12,55 x 10m |
| ELECTRICITY | 2 x 32A |
Full-Service by eila
We not only rent, we take care of everything you want. From transport to set-up and dismantling to location support, everything can be booked full-service from one source at eila. Your advantages: Only one contact person who solves all your problems!
Logistics and transport
Assembly and disassembly service
Individual configuration
Permission processing
Branding
Security service
Get in touch
eila easy tourer exclusive in action
These companies have already rented our vehicles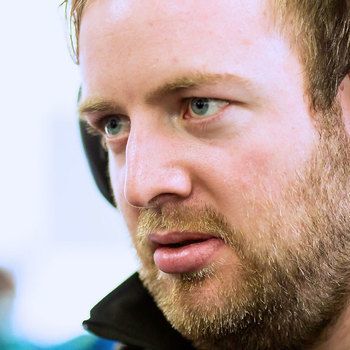 Jacob
Greaves
Team manager | England
We were very happy with the service and quality of eila events. The team all commented to say it was the best we have ever had."
About eila
Largest rental park in Europe
With 1000+ satisfied customers worldwide
frequently asked questions

Is it possible to have the units custom branded?
All our models can be given individual branding. In addition to the units themselves, we are happy to work with you to develop a marketing concept and design the interior to your specifications.
Are the services offered in comliance with coronavirus regulations?
Of course. On request, we will develop a regulation-compliant and comprehensive hygiene concept that is perfectly tailored to your event. For example, in terms of room plans, hygiene measures, disinfection stations, etc.
Can the units and services also be booked individually and independently of each other?
You can book each of our services individually. We always tailor our service package to the individual needs of our customers, because this is the only way we can guarantee the perfect service for you.
Can I book for 2b2 events in quick succession?
Our fleet comprises more than 70 vehicles and is the largest in Europe for event and promotional vehicles. We are therefore able to have our vehicles at several locations simultaneously at any time.
What exactly does the eila full service entail?
Our professional team will take care of everything you would like us to manage. From planning and implementation to transport and personnel – we can offer you the perfect service package for your needs. In doing so, we always work closely with our customers.
What will this unit cost me if I want to hire it?
Please visit our website for a detailed overview of the rental prices of our different models. If you have any specific questions, please feel free to contact our team at any time. Then we can put together an individual offer for you.
What exactly does hospitality mean?
Our hospitality units each are a mobile restaurant, with a fully equipped kitchen, guest area, bar and lounge. They come in a wide variety of designs and sizes. In addition, they are flexible and can be set up and dismantled at any time.